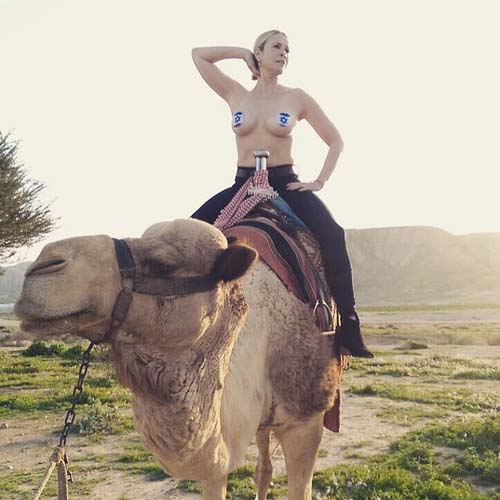 Rocking a pair of Star Of David pasties, Chelsea Handler is on a mission to solve conflict in the Middle East. This is what she wrote on her Instagram account:
"A Muslim allowed a topless Jew to sit on his camel. And we say we can't live side by side? I say we try and we can and we will. And, You don't even have to be topless. L'chaim"
Check out more nude pictures and videos of Chelsea here.