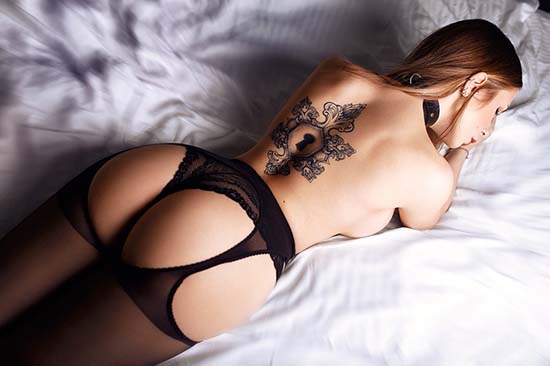 XXXChatlive is a blog site that features plenty of people ready to get dirty. The site is free to use, and you can look at as many posts and web streams as you want, zero restrictions! The website features girls using their services to stream, but also some live shows from Instagram and Snapchat!
Helpful Categories
XXXChatlive.com took it upon themselves to organize their streamers into handy categories. The very first category is XXX Couples. Now, I know many of you go there to get yourself off by looking at solo girls shoving just about anything in their thirsty holes, but looking at a live sex show can be just as exciting. Think about it – you will get the chance to instruct the couple into doing whatever your horny mind comes up with! Of course, some of the couples may not be as eager to do particularly dirty things, especially if they are young, but I say you just give them a try!
XXX Grannies is for people that love seasoned ladies that know how to satisfy any viewer. This category features cock-depraved housewives and cougars that are more than happy to follow your dirty instructions. There are some ladies there that are over the age of 50, and I suggest you give them the time of your day, as it's more than likely that they will go crazy!
XXX Guys might not be the standard category you're used to seeing, but as a horny girl myself, I welcome the change. You can find both boys and men that aged like fine wine, even gay couples that enjoy the eye of the public. Hearing deep, manly moans of pleasure is a treasure like no other, and watching them do just about anything you can imagine to their dicks and starving asses is a joy to behold!
XXX MILFs are very similar to XXX Grannies, but the only difference here is that these ladies have some serious, voluptuous curves. If child-bearing hips, huge, juicy asses, and tits that could suffocate a man are what get you going, then you just head on to that category to see what these thirsty moms are willing to do.
XXX Shemales are excellent when you don't know whether you feel like watching a guy strangle his dick or a girl filling her pussy with just about anything you can think of. There are absolutely gorgeous people there, with throbbing cocks and amazing tits, and they know how to throw a good show!
And finally, the category that will make you click the site as soon as you see the name – XXX Chat Teens. Most of the girls are 18 and 19, and have freshly realized all the wonders their pussy is capable of. They will do absolutely crazy things, and they enjoy your curious eyes as they squirm and writhe with pleasure. Tight bodied, these hungry teens are just what you need to feel ecstasy.
Ease of Use
XXXChatlive is very intuitive, and you won't have any issues with finding just what you're looking for. Their blog will give you a sneak peek at their best models, while a handy search bar allows you to find the person you're looking for in one quick click. The website won't spam you with pop-ups and redirects, allowing you to go straight to your pleasure. If you wish to comment on the girls, all you need to do is register your email and you're good to go!