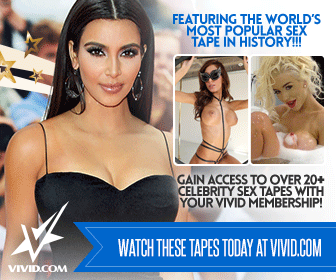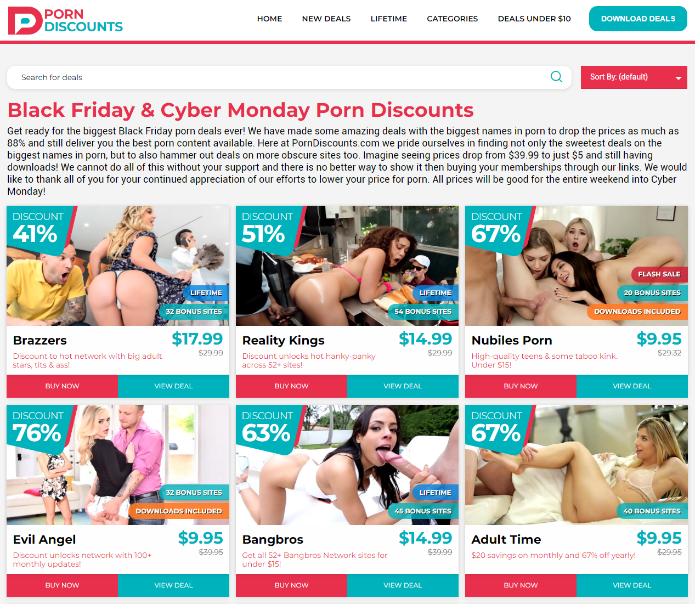 Black Friday is still a few months away, but right now would be a good time to save this link: Black Friday Porn Deals.
What is it for? Just as it sounds. PornDiscounts.com is the leader in giving you discounts and deals on the biggest porn sites. They also have offers for smaller sites that nobody else has a discount on. With over 4,800 discounts in total you won't find a better spot to save money on porn. On Black Friday, the day after Thanksgiving in America, the deals get really crazy. We are talking Brazzers for as low as $6.99 for a 30 day pass! But like we said, they have discounts on all of the best sites out there so we certainly cannot list them here.
The nice thing about Porn Discounts is that you don't have to copy and paste any special codes or anything like that. Well, okay, there is one site. Abby Winters does have a PCPROMO code that gets you a discount, but 98% of the deals on their site require that you click the join button and that is it. The discount is already applied for you. If the discount isn't applied try clearing your browser cache or the cookies for both porndiscounts.com and the site you intend to join. Otherwise, hit them up on their contact link and they will help you out.
One discount in particular should be really nice this year. The BangBros discount is one that doesn't go below $14 very often, but the rumor is that this year that will change as the site has went under new management. In fact, you might not have to wait until Black Friday to see big discounts on many of their better deals.
The next holiday period coming up is the Labor Day sale (another American holiday (first Monday of September)) which is Sept, 4th this year. If everything goes according to how it has been in the past you should see some major price drops the weekend before Labor Day. So start looking around August 31st and those usually are good for at least the Tuesday following the holiday. While the deals might not be as juicy as they are on Black Friday, they will certainly save you some cash.
But you don't have to wait until then to save money with PornDiscounts.com. For instance, Nubiles porn is only $9.95 for your first month and gives you access to 19+ bonus sites and the downloads are included! Another nice one on Summer Sale pricing is Evil Angel at only $9.95 with 30+ bonus sites and downloads included. While Team Skeet doesn't include downloads they are offering an amazing discount of $7.95 per month with a lifetime discount. So if you think of it as a streaming service, only with porn, it is a good way to get off for less! Finally, Metart is only $5 bucks! There is no larger repository of erotic pornography than Metart and you get downloads included!
So there you have it. Yes, it isn't Black Friday yet. But that doesn't mean you cannot enjoy your favorite porn sites for a whole lot less!